The Yogini Path
108 Hour Immersion for Women
Oct - Jan 2019/2020
About Kristen
With 15 years of experience sharing the teachings of yoga, Kristen Stuart's dedication, intention, and commitment has proven to be a constant source of strength and illumination, supporting others to awaken to their own radiant selves.
Energized from the wild and dynamic surroundings of the Great Canadian Rockies, Kristen draws inspiration from reverence and play with Mama Earth and her own deep studentship. Her gift is guiding others towards their passion, purpose, and powerful presence in life. While infusing the ancient wisdom and time-tested practices of yoga, Kristen challenges students and clients towards a higher consciousness and connection on the mat, in their lives, and in their hearts.
E-RYT200, Meditation Teacher and Yoga Life Coach

ACMG Certified Hiking Guide

Personal Trainer

Brand Ambassador (Lululemon, Lole, Nominou)
Kristen focuses on artful alignment, creative sequencing, nervous system support and endocrine system balance. Her studies in yoga have explored various disciplines over the past 15 years that flavor her teaching from the tradition and flow of Ashtanga, the alignment intelligence of Anusara, to the fascial release and energy medicine science of Yin. She is also certified in Yoga Nidra with the School of Sankalpa and as a KRI Level One Kundalini Teacher. As she expands her offerings with Yoga Nidra and Kundalini Yoga, Kristen aims to open others to the depth and vastness of subtle body study, neural re-programming and a rich multi-faceted yoga journey.
The past few years have been fertile ground for enriching her awareness of the human experience and expanding her studies in yoga psychology, meditation, and shamanic medicine, to support the embodiment of these ancient teachings and their capacity for profound healing.
Retreat Description
Surrounded by the beauty and power of nature, experience renewal in mind, body and spirit. The fall season is a wonderful time to reset and the Canadian Rockies offer the perfect setting to reconnect with your true nature. As the seasons shift it is a potent time to bring both mind and body into greater harmony with the outer environment to facilitate clarity and well-being. Through yoga, meditation, conscious coaching, and Ayurvedic self-care practices you will learn how to support, heal and find greater balance within.
Led by Yoga + Meditation Teacher and Wellness Coach Kristen Stuart, you will hit the reset button to revitalize and harmonize through guided meditations, all-levels yoga classes, lifestyle coaching, journaling and contemplative practices. On this 4-night all inclusive retreat Kristen joins the worlds of yoga and Ayurveda, for an immersive wellness experience. While yoga translates as "union", Ayurveda is the science of life and longevity. Combining yoga and Ayurveda offers a deep integration of the physical body, senses, mind, and elements.
Private Yoga
Private yoga sessions are an effective way to work on specific aspects of the practice including alignment, energetics, therapeutics and creating a strong foundation. A one-on-one private session will offer you an in-depth and customized experience based on your intention and desire to:
~ deepen and refine your current yoga practice and work on more advanced asana
~ begin a yoga practice and cultivate a strong foundation through correct alignment
~ rehabilitate injury and/or postural and muscular imbalances in your body
~ enhance your athletic pursuits through a custom yoga program designed specifically for you
I also offer custom group yoga and meditation sessions for corporations, private family/friends gatherings, bridal parties and mountain retreats. Some of the corporate groups and events I work with include Lululemon Athletica, LOLE, Lake Louise World Cup, Brewster Travel and Travel Alberta.
Please contact me to discuss bookings, rates and custom programming.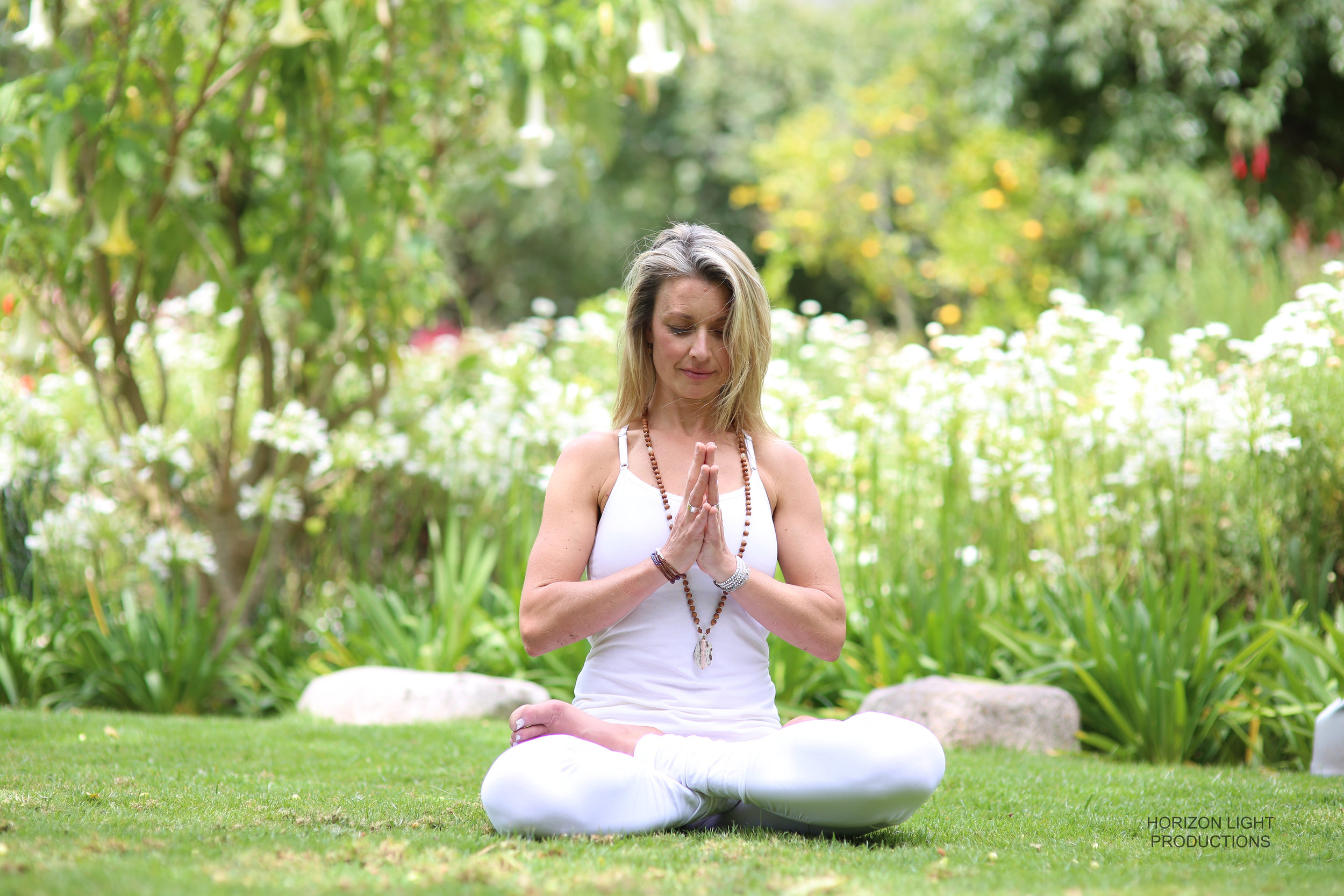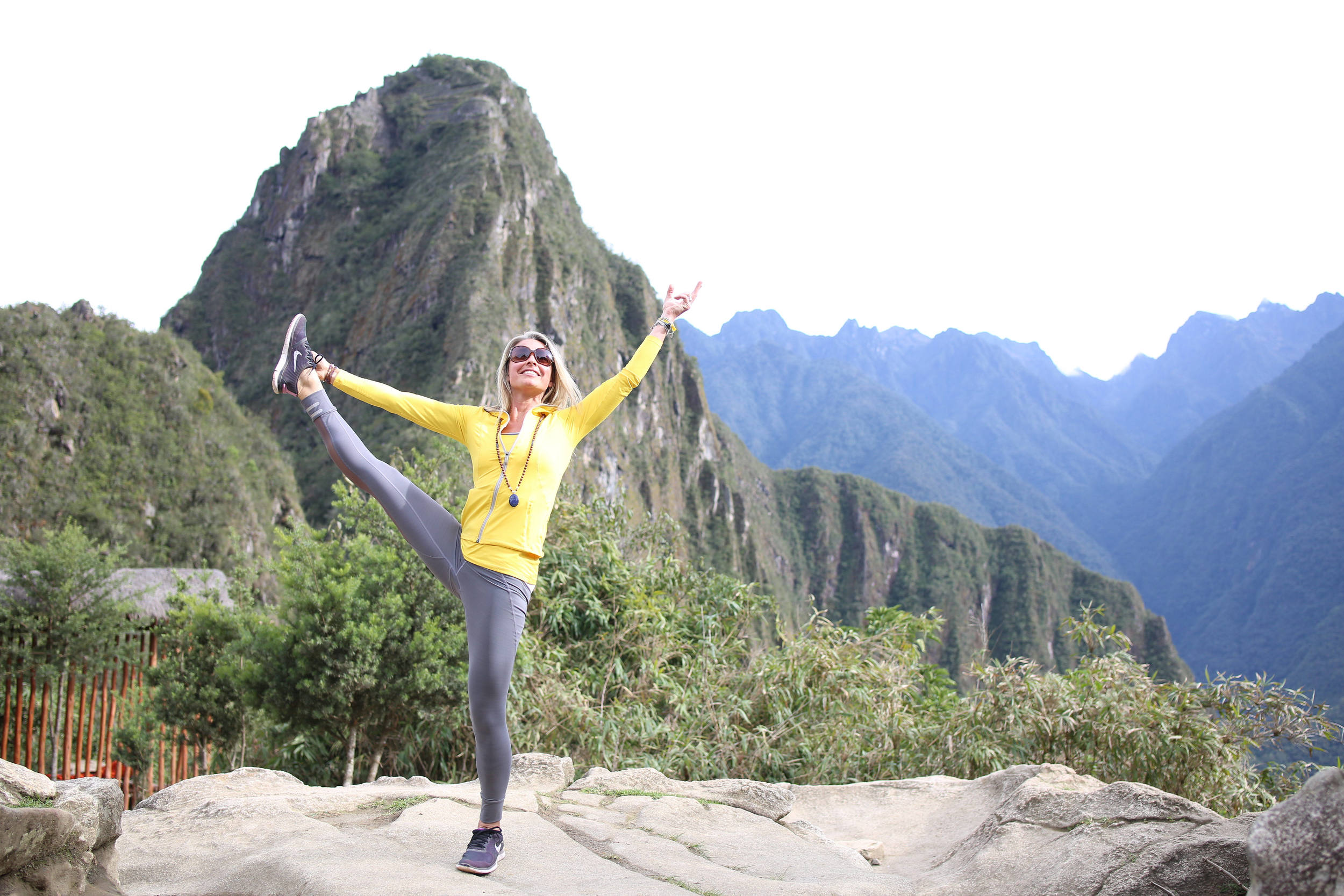 Coaching + Mentorship
Design your Life with steady presence, passion and bliss.
Your true self is waiting for you. It starts now.
Conscious coaching is a guided process of deep self inquiry into becoming more conscious of your thoughts, practices and habits which are creating dis-ease in your physical, mental and emotional self. We will explore these patterns and your inner dialogue and give you powerful tools and practices to support your own journey of transformation towards greater contentment, balance and peace. You will learn to live more mindfully while cultivating balanced wellness in all aspects of mind, body and spirit.
There are 3 stages through which we will work together - Detox, Re-Balance and Radical Self-Love. Whether you are looking to find greater work/life balance, improve mental and physical strength, tone and fitness, reduce stress and anxiety, improve your relationships, build your dream career, or fall in love with yourself again, we will work together to let go of old patterns, create healthier behaviors and thought processes while deepening your connection to self and spirit. Through heart-based communication, guided exercises, practice and discussion, you will journey into the deeper layers of self to find deeper connection and clarity in your vision and purpose in this life.
Balance your energy levels and cultivate strength, and find calm as you take the steps to a balanced, more expansive and vibrant you. If you are ready for change and to come home to the person you came here to BE, let's chat. I'd be honoured to be your guide.
For Teachers.
3-Month Mentorship Program Includes:
Bi-monthly or 6 x 60 mins calls per month uniquely catered to your intentions
Email support between calls
Exclusive Themes, Sequencing + Self-Care Content
Reading + Writing + Voice Assignments
Business Building Support


For Everyone.
3-Month Conscious Coaching Program Includes:
Bi-monthly or 6 x 60 mins calls per month catered to you
Unlimited email and text support between calls
Exclusive Lifestyle Plan, Yoga + Meditation practices for you
Readings, Writing + Creative Assignments
Testimonials.
"The first time I met Kristen I felt drawn to her presence, calm energy and her love. I was in a dark place after my daughter was diagnosed with cancer, and she helped me move from this place of unconsciousness to knowing, learning and loving my self and my life despite the challenges our family and I faced. I always felt inspired and uplifted after every one on one session, regardless of how challenged I felt going into it. In the Yogini Path she guided me to see beyond my struggles, and pushed my limits both physically with her asana practices, but also emotionally and spiritually. What we have shared since then has been a beautiful trusting and unconditional friendship. It is in part because of Kristen's teaching in Yoga, spirituality and in life, that I have been able to align myself with my truth, and find happiness in all of life's unfolding." (Lise-Marie, MD)
Please email kristen@kristenstuart.ca for more info. Single sessions are also available.
Featured Essential Oil:
FRANKINCENSE - THE KING OF THE OILS
Renowned as one of the most prized and precious essential oils, Frankincense has extraordinary health benefits.* In addition to its notoriety in the New Testament, the Babylonians and Assyrians would burn Frankincense in religious ceremonies and the ancient Egyptians used Frankincense resin for everything from perfume to salves for soothing skin.
This centuries-old knowledge contributes to the modern uses of Frankincense today. It's soothing and beautifying properties are used to rejuvenate skin and help reduce the appearance of imperfections when applied topically. As the king of oils, Frankincense is known to support healthy cellular function when used internally.* When inhaled or diffused, Frankincense promotes feelings of peace, relaxation, satisfaction, and overall wellness.
Uses:
Rub Frankincense on your hands and feet after day in the mountains for a warming and soothing effect.

Apply topically to help reduce the appearance of fine lines, skin imperfections and for anti-aging benefits

Can be applied to the bottoms of feet before bed ( I like to mix with Serenity oil) to promote feelings of relaxation and to balance mood.

Take one to two drops in a veggie capsule to support healthy cellular, immune and nervous system function
To shop essential oils and/or join my growing global team please visit:
Join me in my instagram universe.